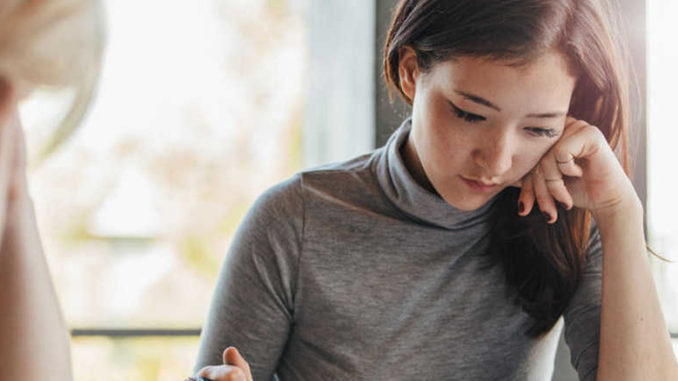 This is the time of year when football stadiums and high school auditoriums across the nation are being filled with graduating seniors who have achieved a milestone in life worth celebrating. Cheers will ring in the night air from parents and other loved ones as each graduating student crosses the stage to receive his or her diploma. Some will respectfully thank the school staff as the diploma is handed to them while others will show their youthful frivolity by some flippant gesture or comment. Tears of mixed emotion will be evidenced as the graduates hug and embrace one another, realizing they will never be in this unique venue again. Valedictorians and class presidents will speak of the accomplishments of the graduating class, noting the impact each will have in the world. They will remind the graduates of their class motto which usually speaks of greater challenges yet to come which their education and experiences have prepared them to meet. Undaunted and unafraid they change the tassel of their graduation cap from one side to the other, representing their transition into an uncharted new world.
It is so right that we recognize this seminal moment; and we should set in motion other influences which can make a difference in the social, emotional, and financial well being of these students. Not the least of these influences is the concept of insurance which to this point has meant virtually nothing to these students. All most of them know is Mom and Dad have provided them with a vehicle to get around, scheduled their dental appointments to straighten their teeth, addressed other medical problems, and made arrangements for replacing computers, musical instruments, and bikes stolen during the course of their school experience, with no concept of how it was paid for. They may even have had a friend whose life was cut short due to illness, accidents, or, unfortunately, suicide where at the funeral they  experienced the ambience of the casket, flowers, songs, and sermons.
It is not as if the students needed to be experts in day to day functioning of insurance, but there are things parents can do to help transition these students into being able to take care of their own insurance needs and to realize how it applies to their daily encounters. Let's start with coverage for their personal belongings.
Review some of the basic provisions of automobile insurance
Show them your policy with its declaration pages describing coverages and coverage amounts. Explain what liability coverage on homeowners and automobile means, the difference between comprehensive and collision coverage, and what roadside assistance coverage is. If they are going to be taking a car with them to school, show them where the vehicle registration and insurance information card are kept in vehicle, and make sure their driver license is going to be valid the whole year, and review what to do if they are involved in an accident.
Also, review with your student his/her responsibility as an insured when asked by a friend to lend him the car. Most mainstream insurance policies define an insured as you or the entity named in the declarations of the policy. It also will state something like this ". . . if you are a person, insured also means, if residents of your household, your spouse, your relatives, and minors in the care of you or your relatives (defined as a person related to you by blood, marriage, or adoption, who is a resident of your household, including a ward or foster child). Insured does not include a relative age 25 or over who is a student and lives away from your residence premises while attending school." It would appear from this company's policy (Farm Bureau Mutual Insurance Company of Idaho) there is no problem with the student giving permission to drive. Be clear with your insurance provider as to the extent your student can lend the vehicle and have the insurance apply to that person while he/she drives. Nice to know your student can solicit the help of a friend when they have a long way to travel on holidays and vacation time.
Provisions of homeowners insurance affecting the student
Generally, your homeowners policy will provide certain peril coverage on personal belongings while your student is at school. Perils like fire, windstorm, vandalism, water damage, theft are just a few. However, they need to understand mysterious disappearance, lost, or simply breaking something when it is dropped are perils not afforded on your policy. You can only provide for your student these perils by adding an inland marine floater to your policy and identifying specific items to be covered. Case in point, for her high school graduation my granddaughter received a very expensive computer to enhance her talent with photography and making video documentaries. By adding an inland marine floater, the parents can add it to their homeowners policy at a stated value and deductible–this computer will now be covered in the event of  breakage, forgetting to bring it home, or mysterious disappearance. Once the article is identified for inland marine coverage, it gets all of its loss perils from the rider, so there is not "double stacking" of value. Since inland marine floater premiums are based on the stated value, replacement coverage is not available.However, the expanded perils of insurance far outweigh the benefit of replacement cost. Besides, one way to deal with this dilemma would be to periodically check to see if the item has increased in value and then adjust the coverage value accordingly.
Another example for adding expanded perils would be coverage for the $1800 mountain bike some student will load up on a bike rack as she heads off to college. If she hits some construction and the bike flies off the rack, goes careening down a mountain side, and ends up getting washed away by a mountain stream, she can submit a claim and have the bike replaced subject to the deductible.
Someone else's very accomplished flute player will be joining a college musical group and will have her instrument exposed to the college nightlife scene. If someone gets caught up in the moment and somehow ends up in the band pit breaking the instrument, the homeowner policy with expanded coverage from the inland marine will be standing by prepared to lighten the effect of this mishap. A few dollars well spent in providing those extra perils your student will be exposed to while away at school.
Health insurance tips
Your health insurance now has the provision to cover your child to age 26, but some of the policies are so expensive you may consider getting student coverage through the student health insurance plan offered by the school. This removes a health issue of theirs from impacting your premium, and may give them better coverage as well. Worth checking.
Many young people are taking the time to travel extensively, some of them going to places where diseases we are not normally exposed to becoming daily encounters. If they are traveling while full time students, there is a good chance their college sponsored health plan will travel with them. If they are not full time students, make sure you keep them covered on the family plan, and make sure they have an insurance card of their own which they can present at a hospital or health facility to allow them to access medical attention. Another thing to consider when the student is traveling abroad just as a vacationer, check with the Center of Disease Control www.cdc.gov
before traveling to find out what vaccinations you will need to enter the country so you will be in compliance with them. Many countries who provide universal health care may allow you access to their health plan, so it may be informative to contact the U.S. Consulate or embassy just to be knowledgeable of health insurance coverage.
Protecting financial interest in the student
Here is a tip regarding protecting the financial investment you have made in the raising of your child through the use of a life insurance policy. According to www.usda.gov/media/blog/2017/01/13/cost-raising-child, a middle-income $59200-107400, two children, married couple family projected for inflation will spend approximately $284,570 per child to age 17. This does not include the cost for a college education. (Information quoted from USDA report "Expenditures on children by family, 2015.) At the age of 18, for about $340 annual, according to an estimate obtained from a Best's A+ rated life insurance company, you can purchase a 10 year level premium $300,000 policy for your graduating student. Purchasing this policy now has some incredible benefits for the student and you.
It provides a guarantee to the insured student that he/she can have a death benefit which will reimburse the parents for their investment.
It provides inexpensive coverage during the college years and early career for the insured to cover expenses and debt incurred after he/she is on own dime or early years of marriage.
If he/she later becomes a member of the military, there is no military exemption.
If he/she becomes employed in a field, i.e. deep sea oceanographer, helicopter fire pilot or timber sawyer where insurance has either high premium due to risk or inability to purchase, this policy can be maintained without evidence of insurability.
Compared to the coverage available, the premium is very inexpensive.
The policy is convertible at any time to permanent insurance (if permanent insurance from origination of policy at a premium of $1788 annual, this policy would have guarantee of $222,000 cash value at age 65.)
If a waiver of premium benefit were added for approximately $20 per year on a term policy, in the event the insured becomes disabled at any time during the policy period, premiums would be waived and the policy would be converted with coverage being extended to age 100.
Case for life insurance
Some individuals get skittish when the subject of life insurance on their student is approached, but consider for a moment what you are doing when you purchase automobile liability to protect you in the event you do bodily harm or cause death to another person. You are providing that coverage for someone else's child at an additional $500-$600 on your automobile insurance premium. Your interest in your own is worth protecting.
Some interesting and sobering statistics are revealed on teensafe.com/100-distracted-driving-facts-statistics-for-2018  about the seriousness and magnitude of this subject. It lists 100 observations of which the following are simply examples.
Car crashes are the number 1 killer of teens in the U.S.A.
Sixteen to 19 year olds are three times as likely to be involved in a fatal car crash than any other age group.
Driver distraction is reported to be responsible for more than 58% of teen crashes.
When a teen driving has an additional passenger with them, the risk of them getting into a fatal car crash doubles. If two or more passengers are present, the odds are 5 times as likely.
Texting while driving is 6 times more likely to cause an accident than driving under the influence of alcohol.
One out of every 4 traffic crashes that occur in the U.S. are caused by cell phone usage.
No one wants a child lost due to distracted driving but it is a reality we must face with the onset of modern technology and the mode of transportation.
Hint: when grandparents want to do something meaningful for their grandchildren, why not consider letting them pay for a permanent policy so they can present it to their grandchild showing the investment they have started for his/her future. My testimonial is this was one of the most gratifying things we did for our grandchildren. Even though they were small policies, each of the grandchildren expressed their gratitude we had the foresight to do this for them.
Summary 
These are just a few tips which can help your graduated high school students have a better feel for this all important aspect of his/her adult life. Next to purchasing a home, insurance costs will probably be the second most expensive economic issue they will encounter. Having a good understanding of how insurance works can assist them in making good choices along the way.